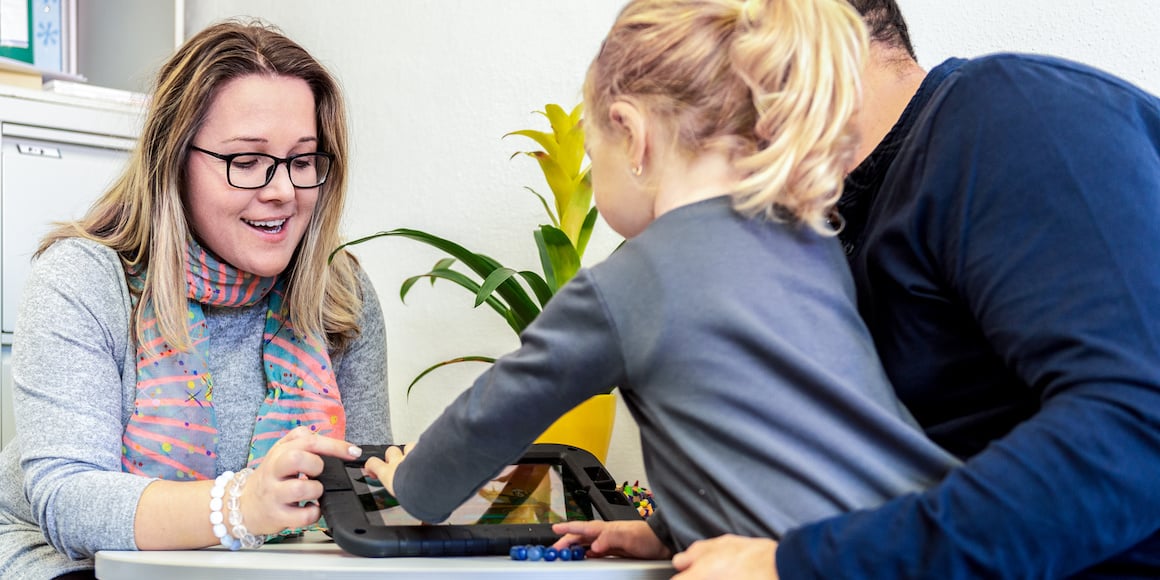 If you're considering a career in social work, you likely want to learn as much as you can about the field, including the types of roles you can pursue, the required licensing, and what you can expect from a career as a social worker. And because earning potential is a critical factor in any career, it's also helpful to understand how much a social worker makes.
In this post, you'll learn about the earning potential for social workers and the educational path you can take to pursue this exciting career.
How Much Does a Social Worker Make in a Year?
Working as a licensed social worker can lead to many attractive roles in a private practice, health care, school, or research setting. Given these options, your earning potential as a social worker varies depending on many factors, including your location, industry, and area of specialty.
According to the US Bureau of Labor Statistics (BLS), social workers earned a median annual wage of $50,390 in 2021. But that's the median, so social workers can make less or more than that figure. In fact, choosing a social work career can lead to many different roles, each with distinct earning potential. Here are some additional factors that can impact what you can make as a social worker:
Social Work Specialty
There are many kinds of social workers, from those working in schools to those supporting patients in health care settings. For example, the BLS reports 2021 mean pay for the following social worker roles:
Education Level and Licensure
Your earnings as a social worker can vary depending on your level of education. In general, the more education you have in a field, the more you can earn. This is also the case for social workers. According to a National Association of Social Workers (NASW) survey, individuals with a Master of Social Work can earn more than $13,000 more than individuals with a Bachelor of Social Work.
Each state requires social workers to hold a license relevant to their practice. For example, social workers in Ohio must obtain the Licensed Independent Social Worker (LISW) designation. Required licenses in other states include Licensed Social Worker (LSW), Licensed Clinical Social Worker (LCSW), and Licensed Independent Clinical Social Worker (LICSW). As you gain working experience after licensure, your earning potential can grow even more.
Industry
Social workers aren't limited to working only in health care environments or private practices. When you pursue a career in social work, you can apply your knowledge and skills in various settings and industries. The BLS reports the 2021 mean social worker pay by industry as follows:
Federal government: $83,020
Local government, excluding schools and hospitals: $62,450
State government, excluding schools and hospitals: $50,390
Individual and family services: $48,510
Social advocacy organizations: $47,060
Vocational rehabilitation services: $42,060
Community food/housing and emergency services: $40,760
Work Location
It's not uncommon for salaries to vary according to location. Larger metropolitan areas generally offer higher salaries than smaller or remote locations. Although location may be a factor for you when deciding where to work, keep in mind that there are also cost-of-living considerations to factor into your decision-making process. You'll also want to consider competition for roles, commuting convenience, and the demand for social workers in the area.
How to Learn More About Your Earning Potential as a Social Worker
A career in social work opens up many opportunities to help people with their health care and mental health needs, and the opportunities will only continue to grow. The BLS projects that the overall employment of social workers will grow 9 percent through 2031—faster than the average employment growth for all occupations of 5 percent.
To learn more about how much you can make as a social worker, take the following actions:
Explore online resources such as Glassdoor, Salary.com, and Payscale.com for title-specific social work salaries in your area.
Ask your network for insights about social work opportunities and earnings.
Visit your college's career services center for additional information and job search assistance.
Next Steps: How to Begin a Career in Social Work
Equipped with information about the earning potential of a social worker, you may feel ready to pursue a career in this exciting field. To get started, the first step is to seek an education in social work. It will offer a foundation in social work concepts and the field experience needed to pursue your state license and begin working.
MVNU Online's Bachelor of Social Work (BSW) degree program—accredited by the Council on Social Work Education—is an excellent starting point for your social work career. It allows you to manage work and family obligations while you pursue your degree. No matter where you are located, you'll get access to MVNU Online's comprehensive social work curriculum and the support you need to complete the in-person field assignment required for licensure.
The BSW degree program at MVNU Online teaches the core values of social work while also providing a solid foundation in topics covering sociology, psychology, biology, and human behavior. You'll learn social justice and advocacy skills and be prepared to apply your social work skills to help individuals, groups, families, and community organizations.
Upon graduating from the BSW program, you'll be ready to pursue a range of career paths on your way to state licensure. You may also decide to pursue your Master of Social Work degree, which can open up additional career opportunities.
Boost Your Earning Potential with a Degree in Social Work
If you have a passion for helping others cope with life challenges and want access to diverse career paths, a career in social work may be an excellent fit for you. With a Bachelor of Social Work, you can pursue your state license and begin exploring a range of roles, many of which offer solid earning potential. Best of all, you can support others as they navigate life's toughest obstacles.
The BSW program at MVNU Online offers a solid foundation in social work concepts and the practical field experience you need to begin a rewarding career. Aside from the in-field practicum, the program is fully online, offering you the flexibility to work while you get your degree. To learn more about how MVNU Online can help you pursue a social work career, contact us for more information today.