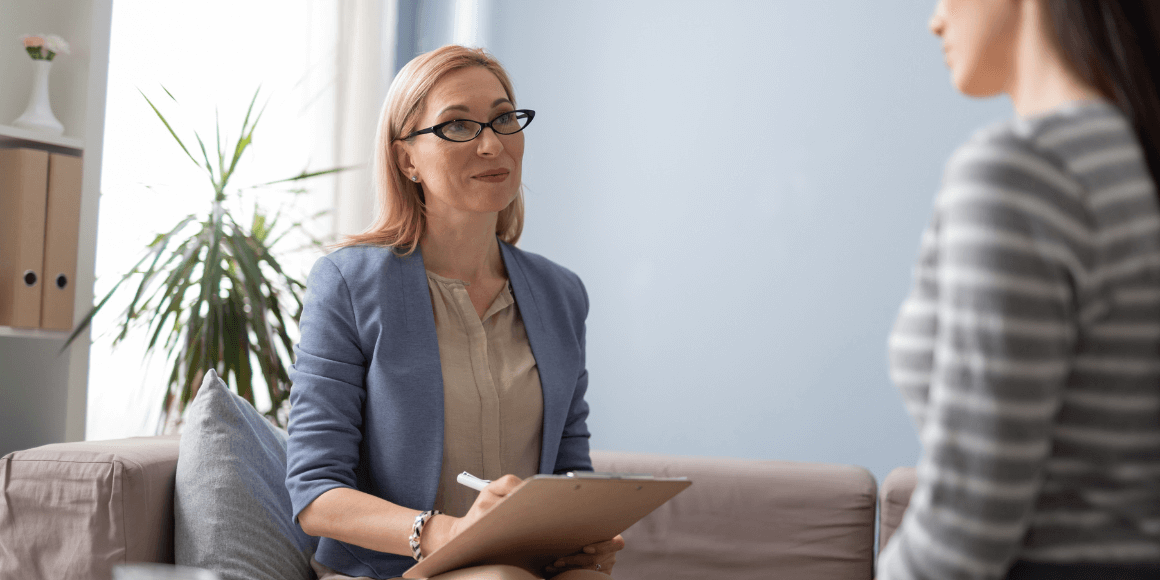 Social work is a well-established profession that offers much-needed support to members of a community. Social workers provide counseling, help individuals manage traumatic experiences, and connect patients with other professional service providers.
As a clinical social worker, you have the knowledge, education, and state licensing to perform at the highest levels of the field. Learn what a clinical social worker is, what people in the role do, and the education and training you'll need to pursue this rewarding career.
What Is a Clinical Social Worker?
A clinical social worker is a licensed professional who helps community members manage a range of mental health conditions and the challenges of day-to-day life. A clinical social worker may work with certain populations—such as children, adults, or the elderly—and may also provide advocacy services and support to individuals with physical or mental illnesses.
According to the American Board of Clinical Social Work (ABCSW), clinical social workers constitute the largest group of mental health and health care providers in the US, making them an undeniably important part of the modern health care field.
Where Do Clinical Social Workers Work?
Although clinical social work mainly involves providing support to local communities, clinical social workers can also serve the community indirectly via research and administrative roles. As a clinical social worker, you could work in any one of the following organizations and health care settings:
Hospitals and residential treatment centers
K-12 schools and universities
Neighborhood medical clinics
Rehabilitation and home health care organizations
Government agency offices, such as the US Department of Veterans Affairs
Private practices
Distinguishing Between Clinical Social Worker and Other Roles
To learn what a clinical social worker is, you also need to consider what a clinical social worker is not. Not all social work professionals are the same. For example, there are differences in education level and licensure when looking at a social worker versus a clinical social worker. Social workers can perform many tasks with a Bachelor of Social Work (BSW) degree. In contrast, clinical social workers must complete a Licensed Clinical Social Worker (LCSW) degree or Master of Social Work (MSW) degree.
Clinical social workers must also gain a state license for their advanced level of certification. Keep in mind that licensing requirements can vary from state to state. For instance, practitioners in Ohio must obtain the Licensed Independent Social Worker (LISW) designation.
Because clinical social workers provide mental health support and advocacy, they can sometimes be confused with other roles, such as clinical psychologists and psychiatrists. However, just as there are differences in education and training for clinical social workers and social workers, the same is true with other roles. For example, clinical social workers require an MSW or LCSW, whereas clinical psychologists need a Ph.D. or Doctor of Psychology (Psy.D.) in clinical psychology, and psychiatrists must earn an M.D. in psychiatry.
Educational Pathways to a Career as a Licensed Clinical Social Worker
To get started on the road to a career in clinical social work, you'll first need to build an educational foundation in the fundamentals. A Bachelor of Social Work degree is the ideal place to start, as the degree provides the intensive coursework and field practicum experience necessary to prepare for graduate work and eventual state licensure.
An online social work degree delivers courses about various topics, including:
Social Justice and Advocacy
Social Science Research Methods
Human Behavior and the Social Environment
Social Work with Individuals, Groups & Families, and Organizations and Communities
Analysis of Social Policy
Whether the Bachelor of Social Work is your first degree or you're making a career change and going back to school, you can complete your BSW degree online from any location. And although you can expect a rigorous curriculum and in-depth coursework, the online delivery method provides the support you need to strike a reasonable work-life balance. Classes are delivered mainly asynchronously and combined with opportunities to connect with classmates virtually. You'll also complete an in-person field assignment designed to help you fulfill state licensing requirements.
Upon graduation, you will have the knowledge and skills necessary to perform a variety of social work roles, including case manager, child welfare social worker, and health care social worker. Moreover, when you're ready, you can complete your Master of Social Work degree and pursue state licensure. Because you may have completed some of the MSW degree program requirements with your BSW, you will be well-positioned to pursue advanced study on an accelerated schedule.
Why Clinical Social Work May Be For You
If you are passionate about helping others with their health care and mental health needs, a career in clinical social work has much to offer. In addition to the satisfaction you can gain from helping people cope with the challenges of daily living, you will also benefit from:
Solid earning potential: Given the many different career paths, the earning potential for clinical social work positions can vary based on your location, degree level, and specialty. According to the US Bureau of Labor Statistics (BLS), the 2021 median annual wage for all social workers ranged from $46,640 to $61,190, depending on the role and industry.
Positive career outlook: According to the BLS, the overall employment of social workers is projected to grow 9 percent from 2021-2031—faster than the average for all occupations (5 percent).
Varied career paths: Clinical social workers can work in a variety of settings, including private practices, hospitals, and research institutions. They can also work in various positions in which they provide one-on-one care, care to families, or care for larger groups.
Pursue a Career in Clinical Social Work
In addition to being incredibly rewarding, becoming a licensed clinical social worker can deliver many opportunities for growth within the health care field. With a solid education in social work, you can begin a new career or add to your existing credentials and experience.
Mount Vernon Nazarene University's online degree program in social work can offer the fundamentals and practical experience you need to pursue a successful clinical social work career. If you're ready to take the next step in learning more about this exciting field, contact us for more information today.