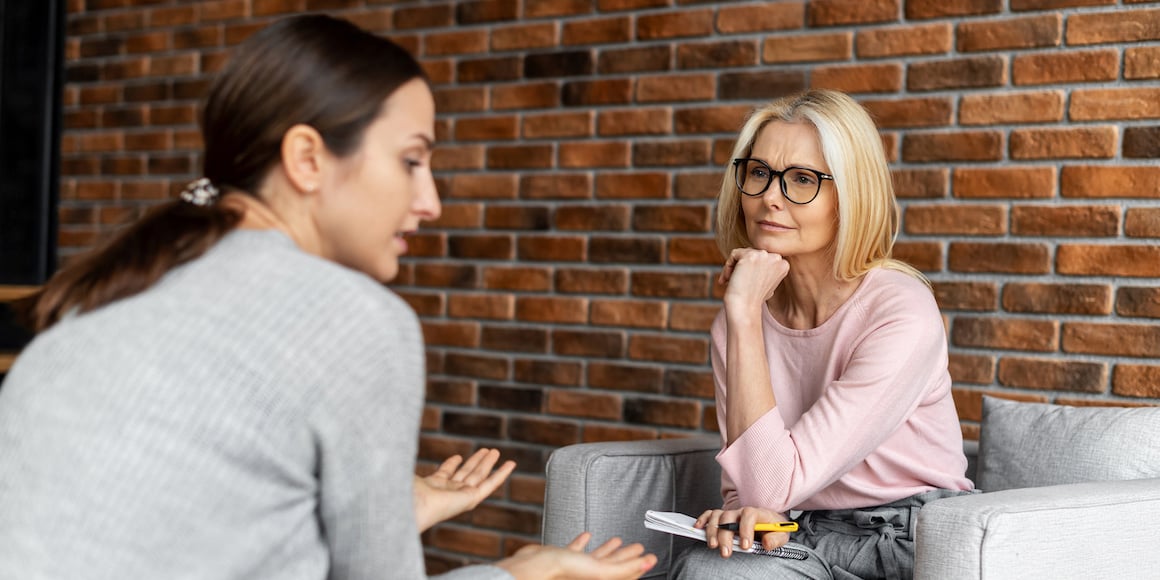 Chances are, you've chosen a career in social work or a related field because you want to help people in your community overcome mental health and other challenges. Whether you're just beginning your education or you're looking for a career change, you can build your credentials with a Chemical Dependency Counselor Assistant (CDCA) license.
In this blog post, you'll learn all about what a CDCA license is, how it can help you reach your career goals, and the many opportunities available to help those battling drug and alcohol dependency.
What is the Chemical Dependency Counselor Assistant (CDCA) license?
The Chemical Dependency Counselor Assistant license is an Ohio certification that allows individuals in the state to provide addiction counseling services. Developed by the Ohio Chemical Dependency Professionals Board, the licensing process sets specific education and training prerequisites needed to earn the credential. Earning your CDCA certification is the first step in ultimately becoming a certified chemical dependency counselor.
According to the Ohio Administrative Code, CDCA license holders can perform the following functions:
Perform treatment planning, assessment, crisis intervention, individual and group counseling, case management, and education services as they relate to abuse of or dependency on alcohol and other drugs.

Refer individuals with nonchemical dependency conditions to appropriate sources for help.
Why pursue a CDCA license?
Substance abuse remains an ongoing problem in society. According to the National Association of Addiction Treatment Providers, 19.3 million U.S. adults had a substance use disorder in 2019. This number may continue to grow as the opioid drug crisis continues.
Becoming a licensed chemical dependency counselor assistant can prepare you for a career helping people with addiction and related mental health issues. Because it involves working with individuals, groups, and families in the local community, it can also be a great complement to a degree in social work.
Earning your CDCA license boosts your credentials, helping prospective employers recognize your capabilities. With the resume-boosting CDCA license, you can pursue roles that can help advance your career. Fifty-eight percent of chemical dependency counselor assistants surveyed by Indeed said career progression was the biggest reason they earned their CDCA certification.
How do you pursue your CDCA license?
Though you may have a related degree or work experience in counseling, social work, or healthcare management, they are not required to begin earning the CDCA license. You don't need to have a specific major or counseling experience to get started.
However, one of the first things you should know is that there are two levels of CDCA licensure, each with its own prerequisites:
1. Preliminary CDCA License
To earn the preliminary CDCA license, you must complete 40 hours of classwork covering the following areas set by the Ohio Chemical Dependency Professionals Board:
Theories of addiction
Counseling procedures and strategies with addicted populations
Group process and techniques
Assessment and diagnosis of addiction
Relationship counseling with addicted populations
Pharmacology
Prevention strategies
Treatment planning
Legal and ethical issues pertaining to chemical dependency
The preliminary license automatically expires after 13 months and isn't renewable. So if you plan to work as a licensed chemical dependency counselor assistant, you'll need to complete the renewable license before the preliminary one expires.
2. Renewable CDCA License
Before applying for the renewable certificate, you must hold the CDCA preliminary license for a minimum of 10 months (and less than 13 months, after which it expires). Additionally, you must complete 30 hours of continuing education to become eligible for the renewable license.
You can renew this license every two years—as long as you complete 40 hours of continuing education during each two-year licensing cycle. If you already work in some capacity in a healthcare setting, you may be able to take advantage of on-site continuing education opportunities.
How does MVNU Online prepare you for CDCA licensure?
As a leading online college in Ohio, MVNU Online offers students specific pathways to CDCA licensure. The following classes in our Department of Social Work meet the education and continuing education requirements for the preliminary and renewable CDCA licenses:
For the preliminary license: SWKR-2053: Preparation for Chemical Dependency Counseling
For the renewable license: SWKR-2063: Preparation for Chemical Dependency Counseling Renewal
MVNU Online social work professors are highly knowledgeable about Ohio requirements for CDCA licensure and can offer support to help you earn this valuable credential.
What is the career outlook for licensed chemical dependency counselor assistants?
Upon earning your CDCA license, you'll have numerous skills to help individuals manage a range of substance abuse disorders. Through the required coursework and continuing education, you'll be familiar with the techniques to assess, diagnose, and treat people with drug and alcohol addictions. You'll also develop a deep understanding of drug classifications and their effects.
As a CDCA license holder, you'll be ready to begin roles that enable you to provide services such as crisis intervention, case management, addiction education services, treatment planning, and individual and group counseling.
Here's what else you can expect working as a licensed chemical dependency counselor assistant:
Solid Earning Potential and a Positive Employment Outlook
According to the Bureau of Labor Statistics (BLS), substance abuse, behavioral disorder, and mental health counselors earned a median pay of $48,520 per year in 2021. Additionally, as more individuals require addiction counseling services, you can expect plentiful job opportunities. The BLS projects employment of individuals in the field to grow 22 percent through 2031, much faster than the average for all occupations.
Varied Career Path Options
Licensed chemical dependency counseling assistants work under the supervision of other licensed healthcare professionals, such as medical doctors, licensed psychologists, and clinical social workers. They can also work in a variety of healthcare settings, including hospitals, mental health centers, and private practices.
Earning your CDCA license can open the door to several career paths. You can pursue a career in social work or specialize in a role focused solely on helping individuals struggling with drug and alcohol addiction, such as a recovery coach. With some additional education and licensing, you may also choose to pursue the following related roles:
Independent chemical dependency counselor
Mental health counselor
Marriage and family therapist
Psychiatric technician
Licensed clinical social worker
Pursue your dream of helping others in your community.
Pursuing an education and career in social work is an excellent way to meet the healthcare needs of the people in your community. You can help them overcome the stigma of mental health and addiction disorders and connect them to other services that will improve their overall health and well-being.
MVNU Online's Bachelor of Social Work program not only prepares you for career paths in counseling, case management, and patient advocacy but also offers the required courses and field practicum experience to help you prepare for certifications such as the CDCA. The fully online program is accredited by the Council on Social Work Education and offers a comprehensive curriculum to help you acquire new skills while you continue working.
Completing your degree online allows you to pursue the education and career you've dreamed of without having to put other aspects of your life on hold. For more helpful insights, read our e-book, Earning Your Accredited Online Social Work Degree.